Malaysia dive2

2006-08-03

Perhentian Isles
Tanjung Basi

The Perhentian Isles group are all in a marine preserve, and have really benefited from this. We snorkeled on the Perhentian Island Resort house reef the day we got there, and again the following morning - a wide variety of coral, including a number of clams.

In the afternoon we took a fairly long boat trip out to snorkel in the vicinity of Pulau Rawa, some rocks off to the North West of the Perhentian Isles (see the dive-map below). There the dive boat dropped us off twice, once almost over a wonderfully huge coral stack, with table and other corals growing from it. Clams and a wide range of other thriving coral - some of the best we saw.

The next day I arranged two dives, morning and afternoon. For the Perhentian dives I was able to borrow a rather nice digital camera with housing, and shot a few hundred photos on both the morning and afternoon dives.
This is a selection of photos from the morning dive.

Again no wet-suit, and hence only a small weight-belt - bliss !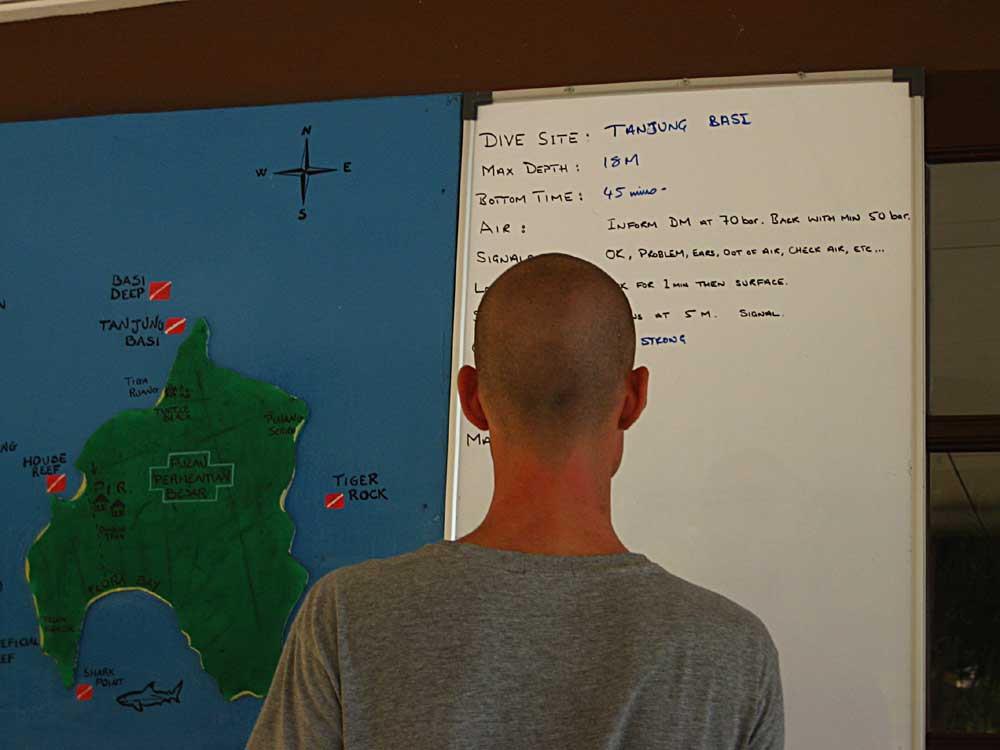 IMG 0628 dive plan
A good briefing from Dominic prior to kitting up, while Melissa was working with a couple of chaps taking their Padi open water.
Quite a shallow dive 18m max, with the end of the dive in even shallower water.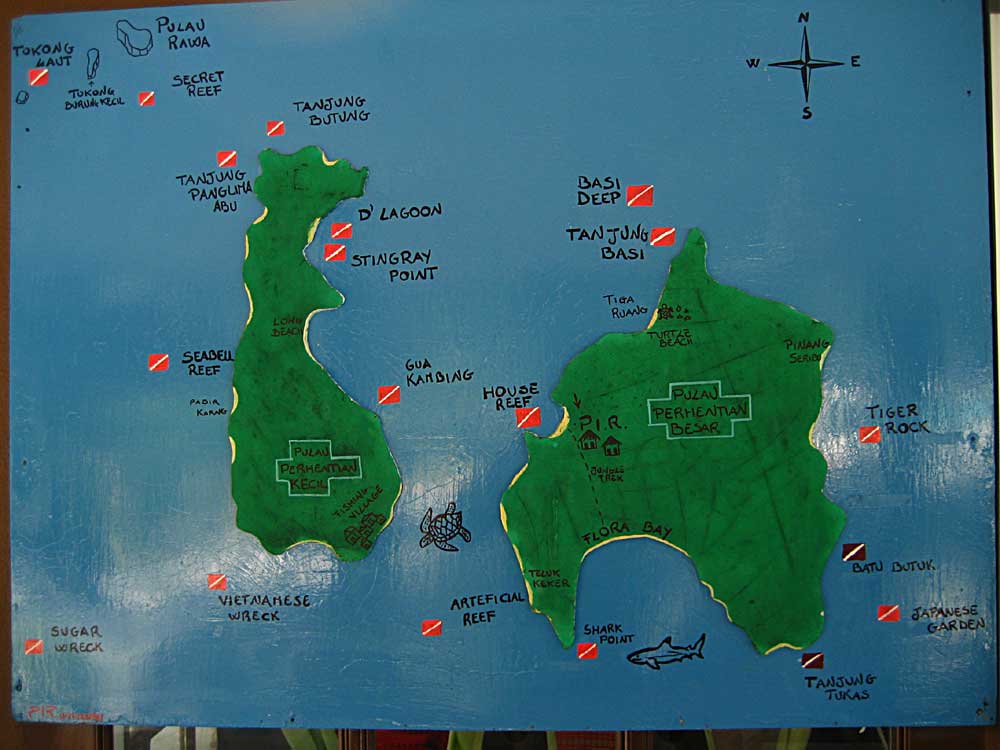 IMG 0629 dive map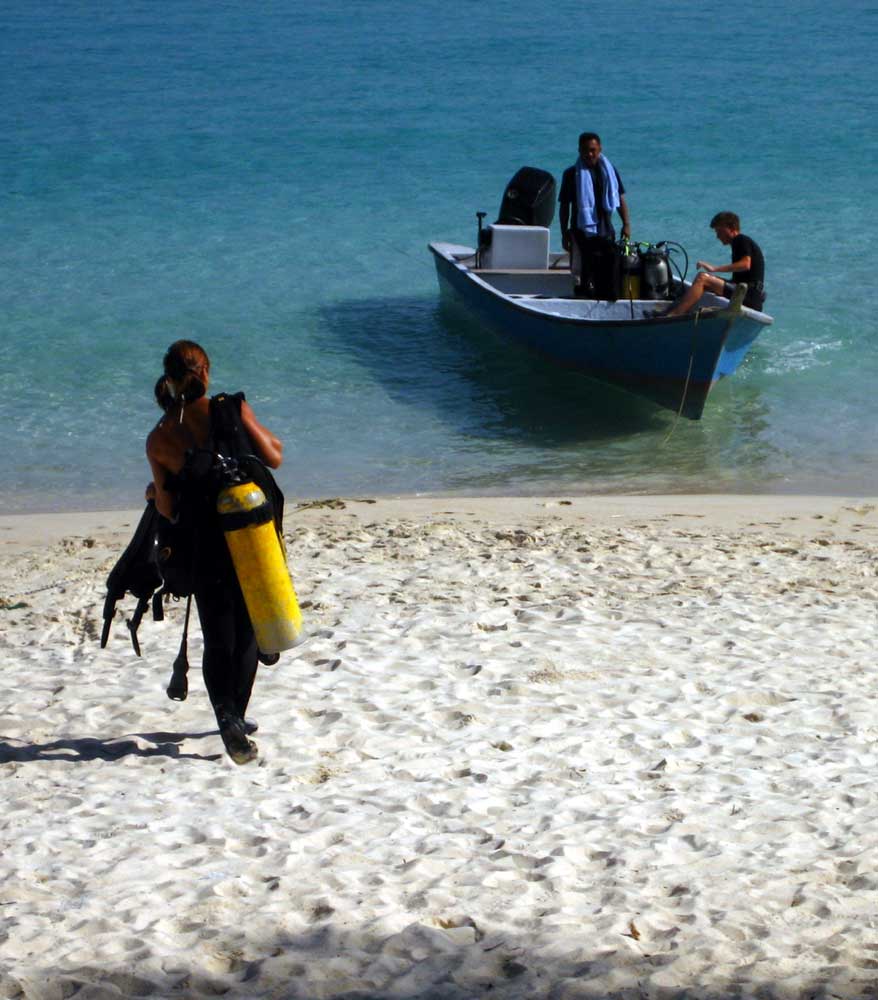 IMG 0298 embark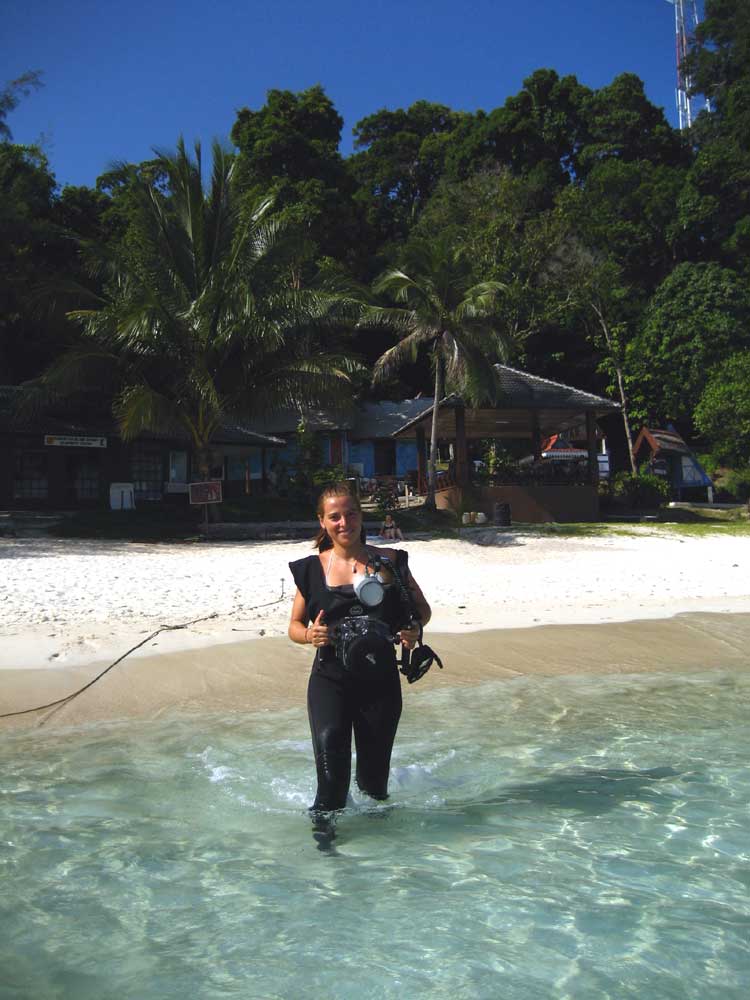 IMG 0302 Valentina
Pro photographer Valentina took some superb photos for us on both dives.
See the vividBlu Imaging website : www.vividblu.com/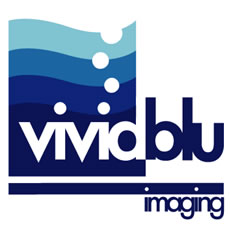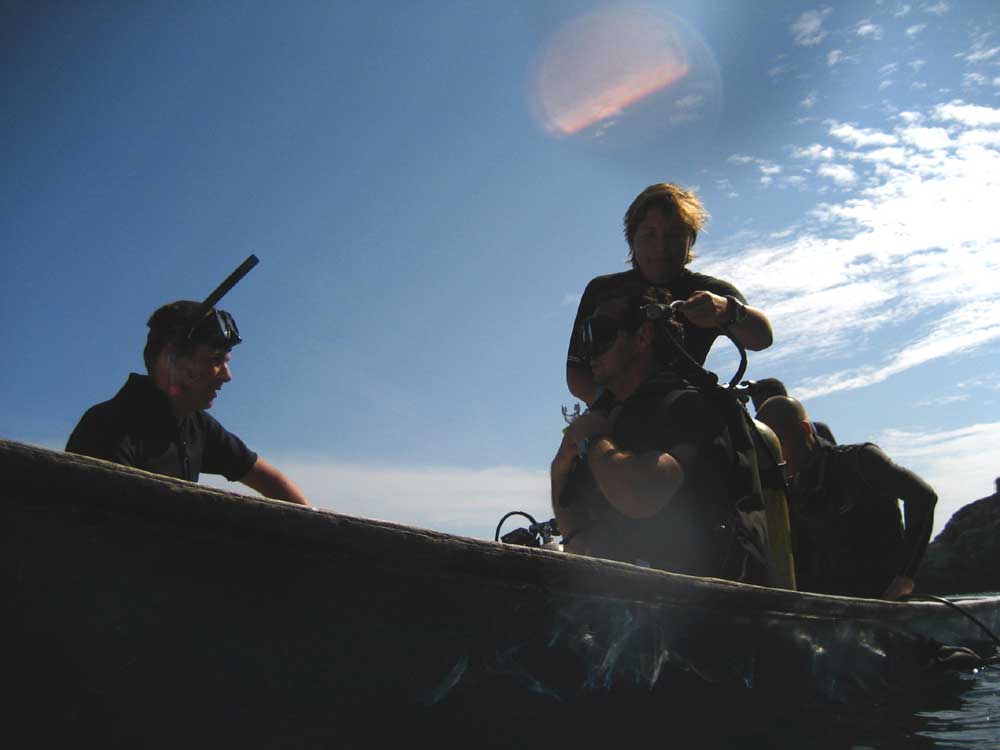 IMG 0306 in water
In water at 10:25. Mellisa helping people kit-up.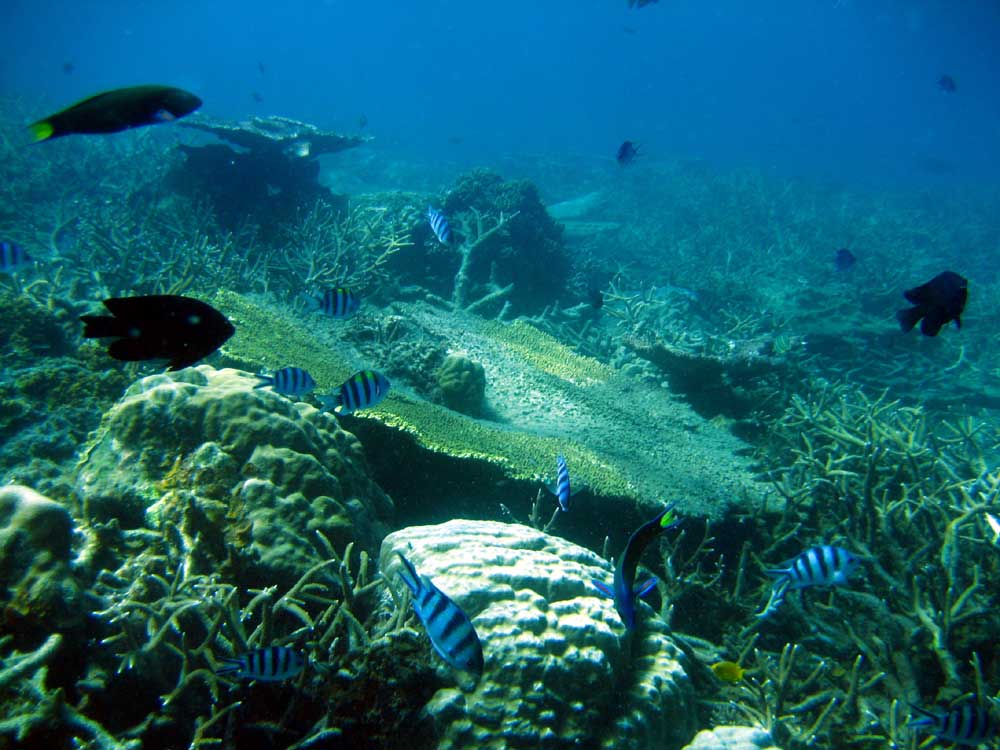 IMG 0313 table coral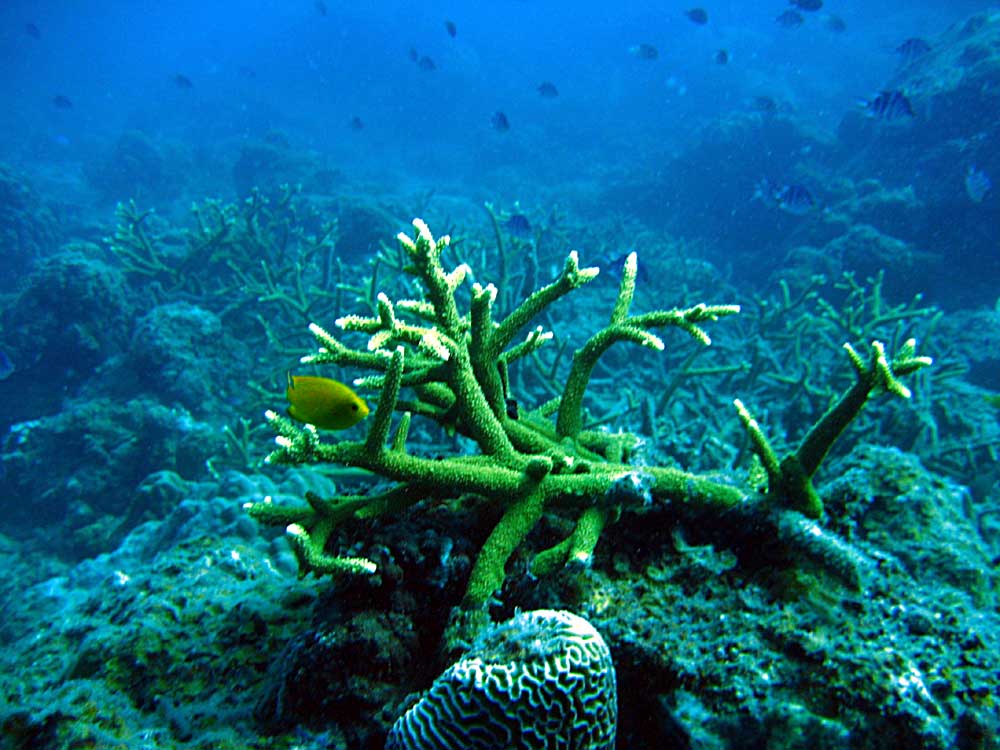 IMG 0317 branching coral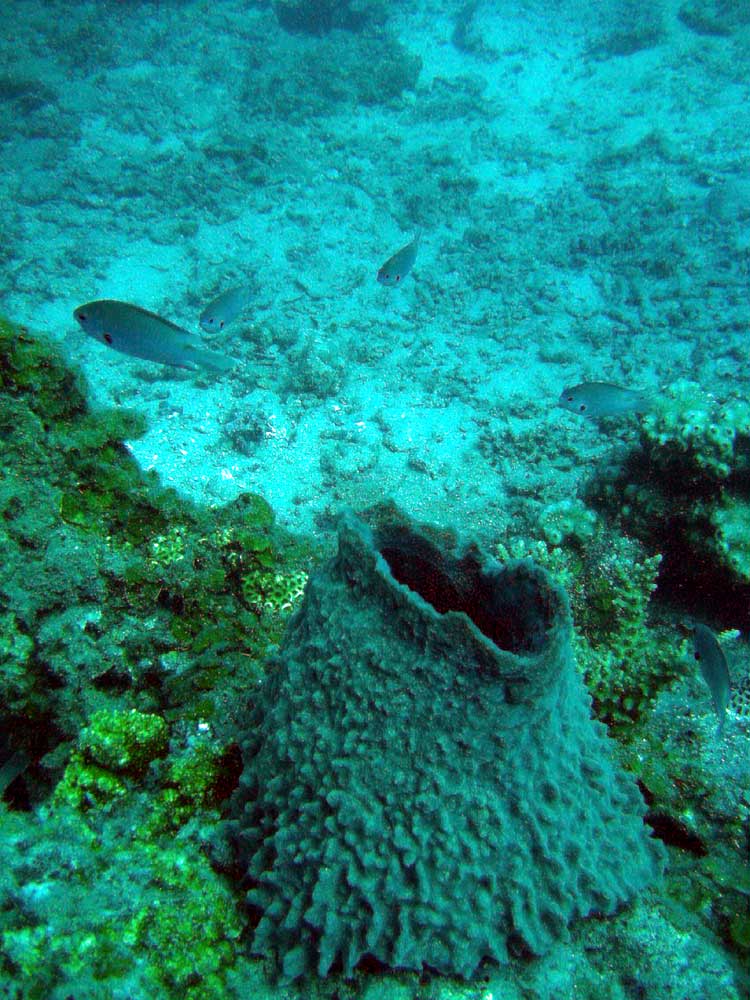 IMG 0324 pitcher coral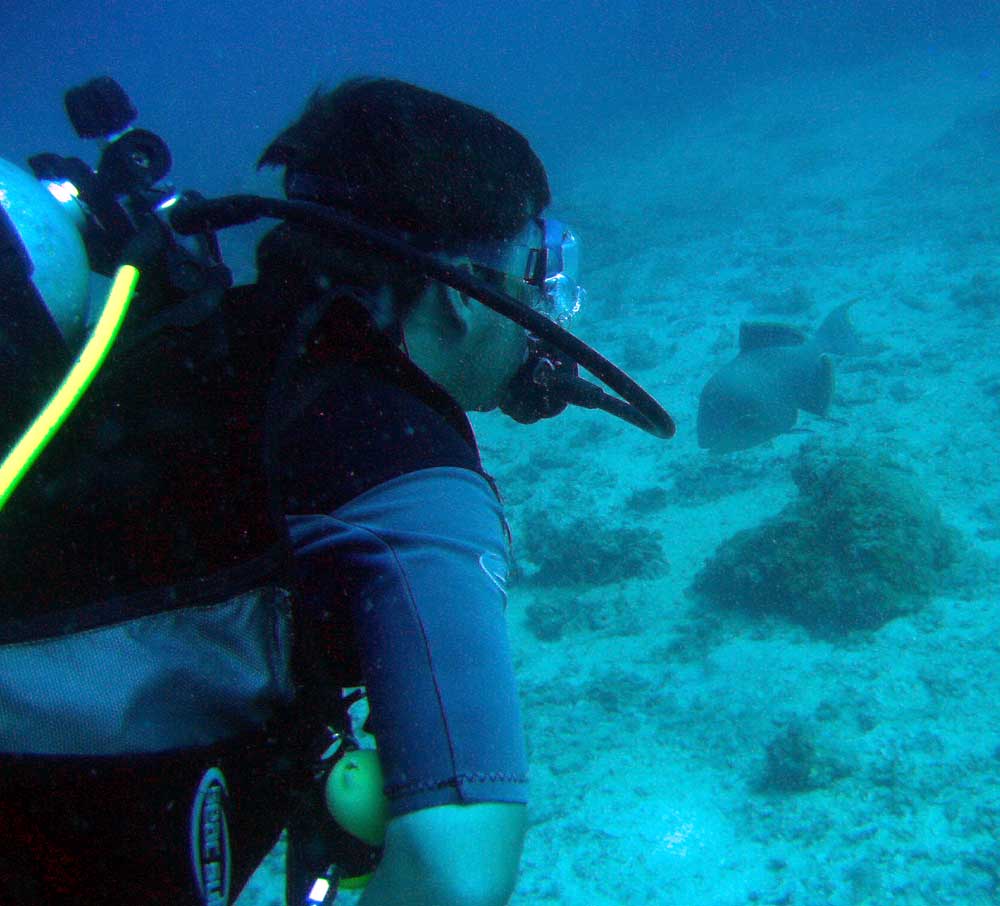 IMG 0327 diver + fish
My buddy Julian, a Triggerfish keeping an eye on us all.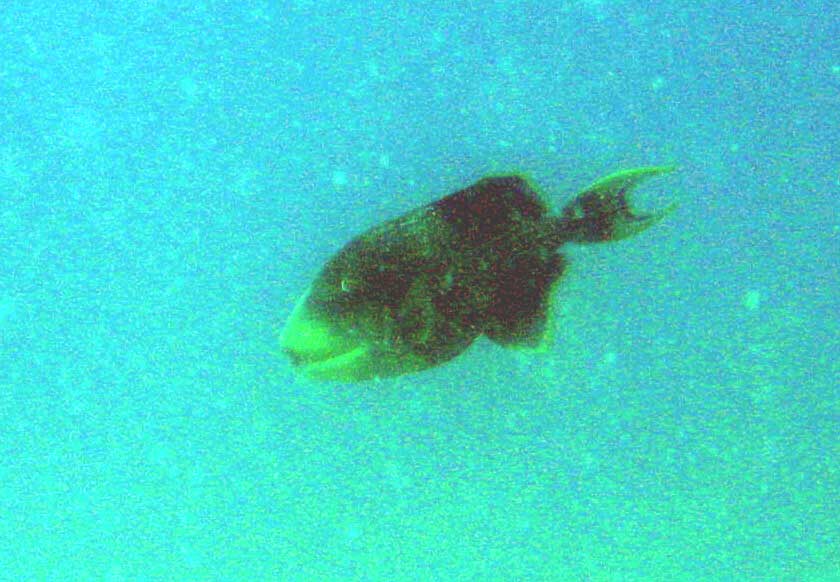 IMG 0355 large fish
A pass by from another Triggerfish.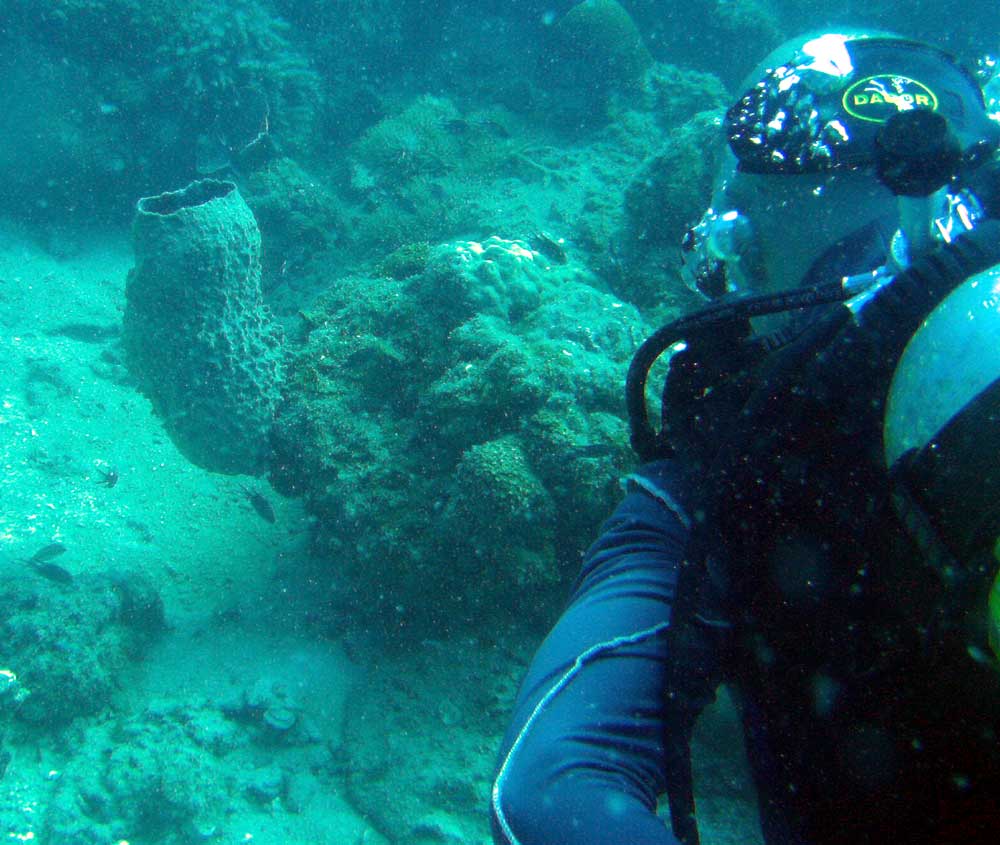 IMG 0360 pitcher coral + diver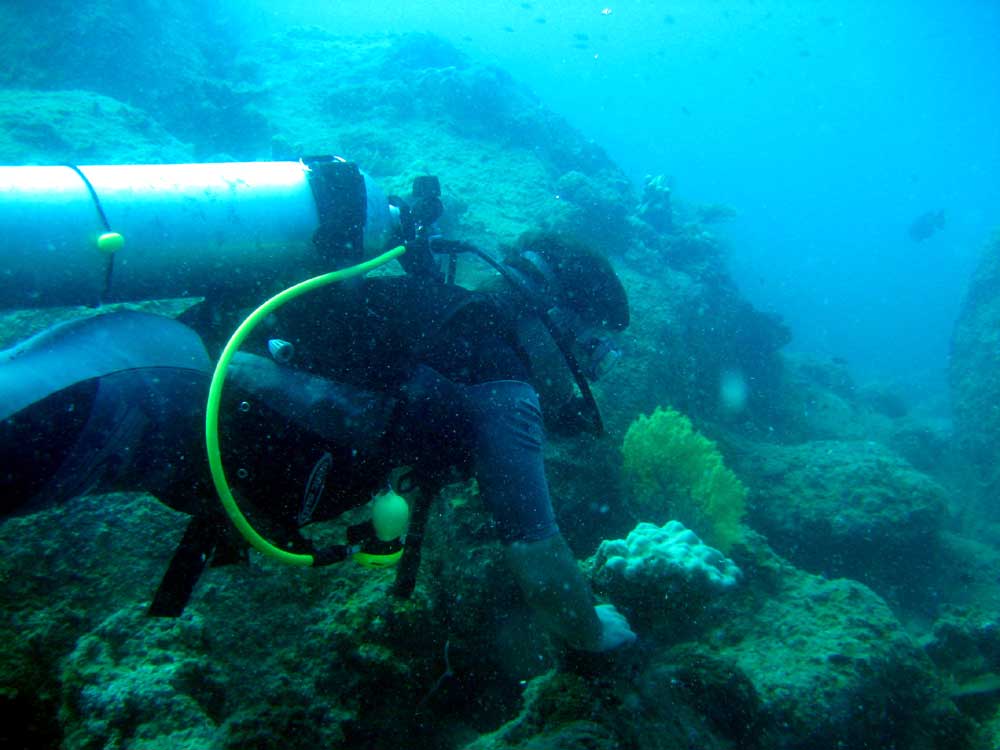 IMG 0373 diver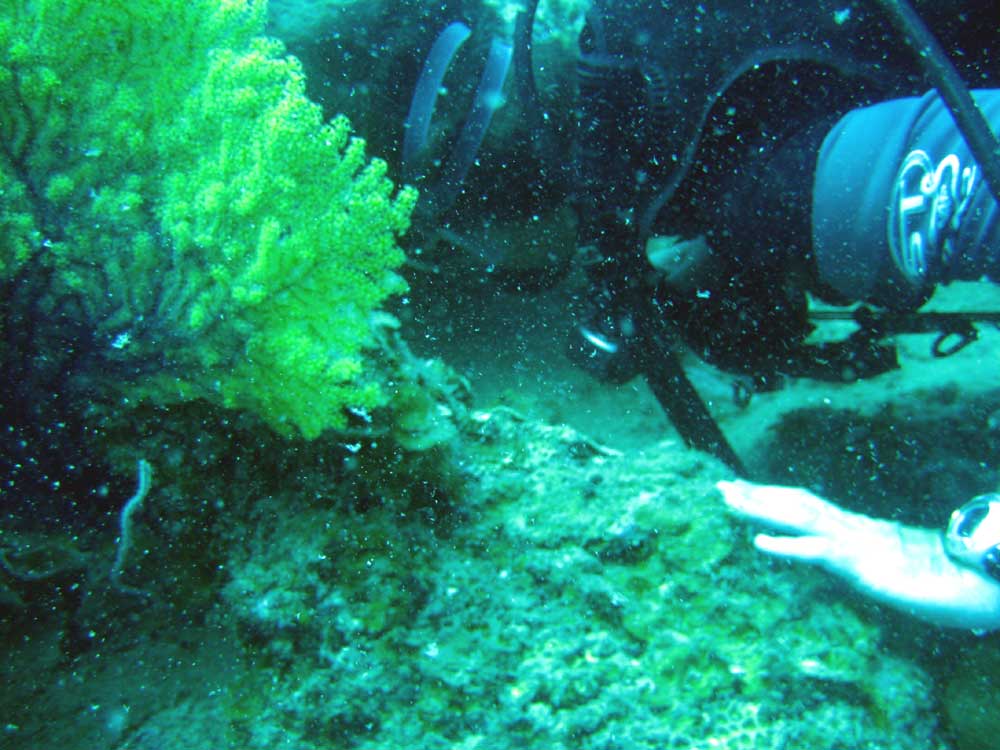 IMG 0381 coral + diver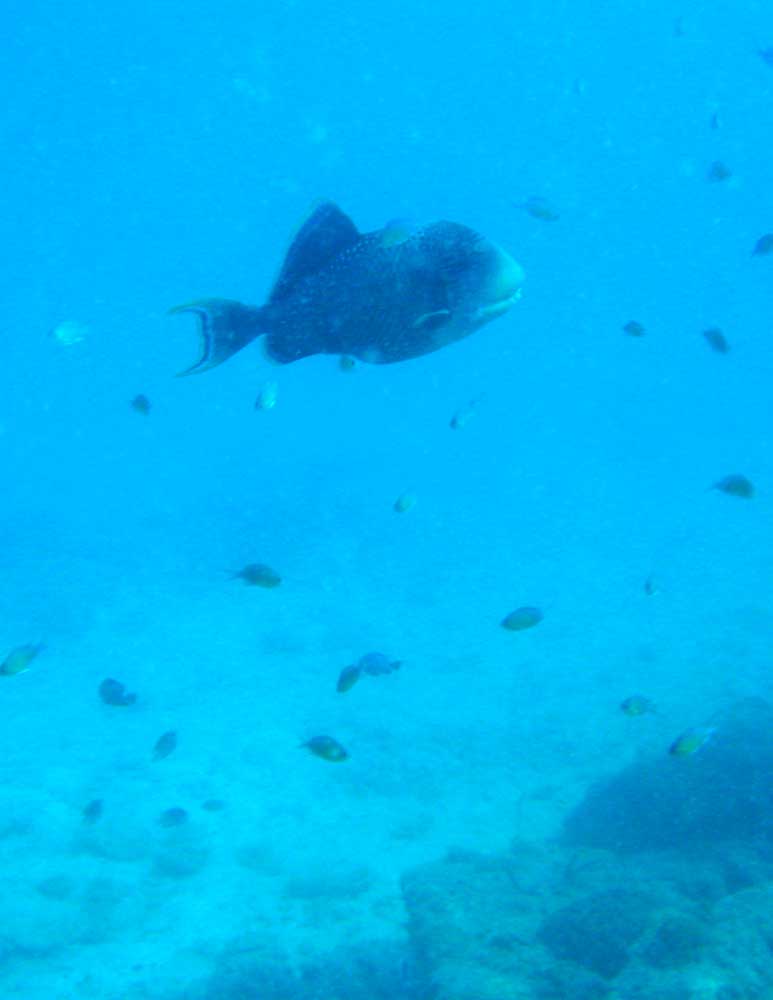 IMG 0384 large fish
Another Triggerfish checks us out.

IMG 0399 fish + corals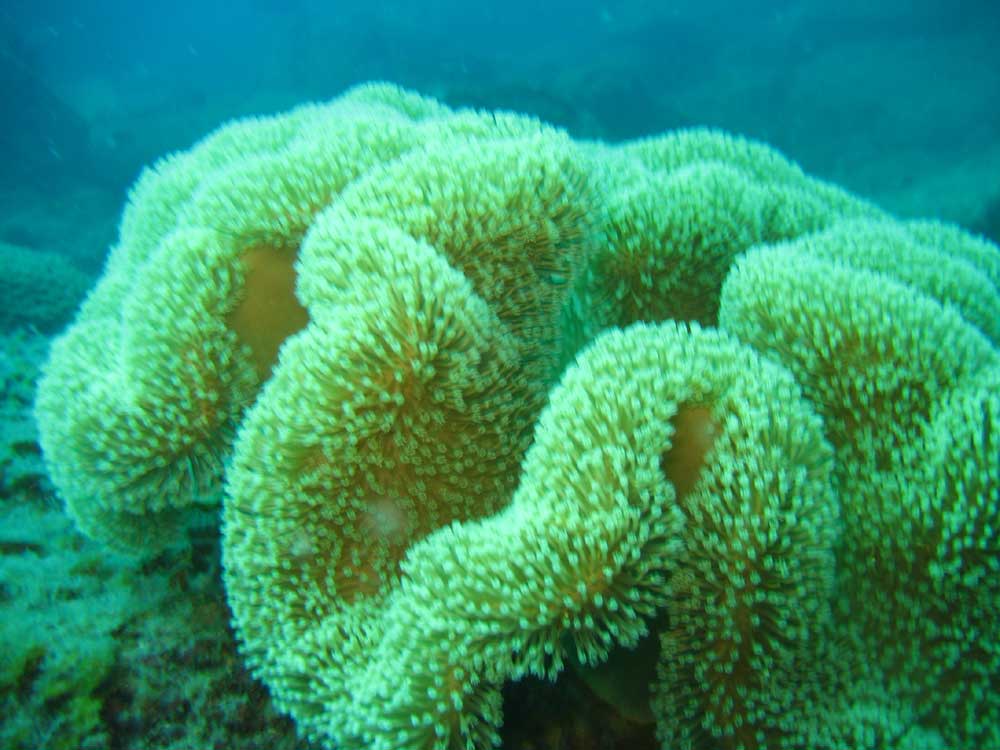 IMG 0402 anemone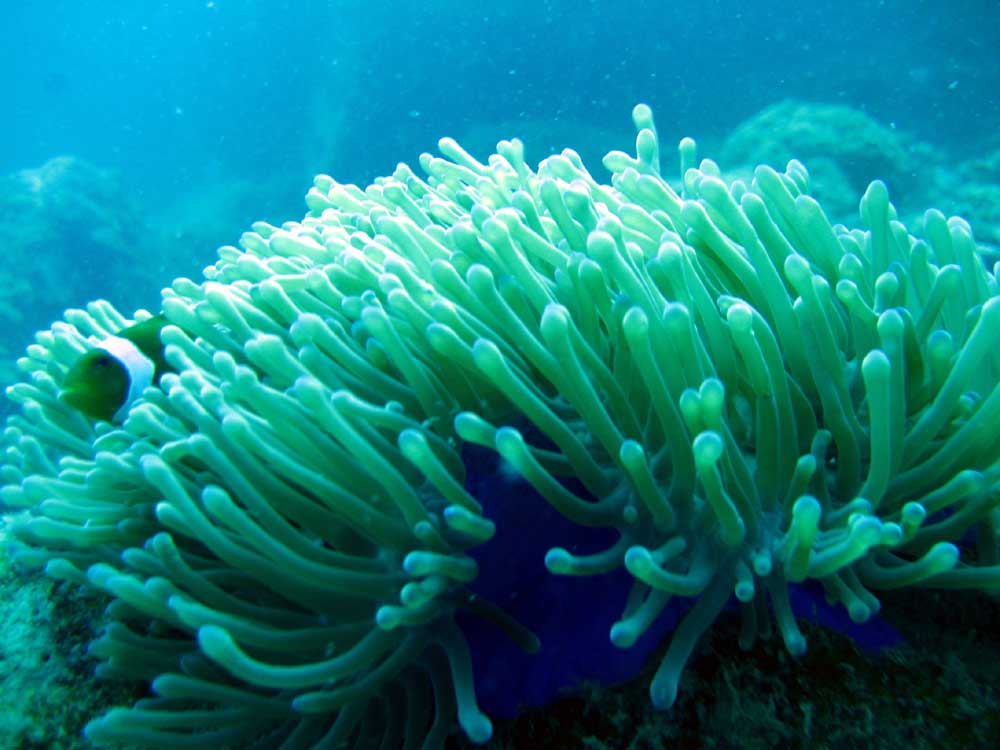 IMG 0407 anemone + fish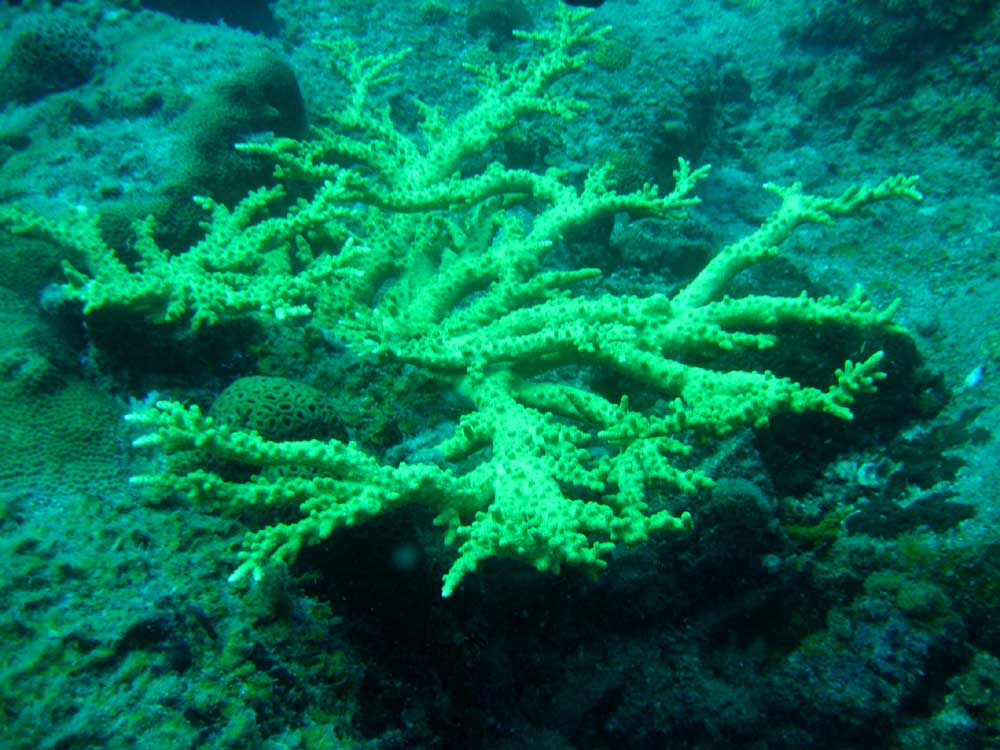 IMG 0411 branching coral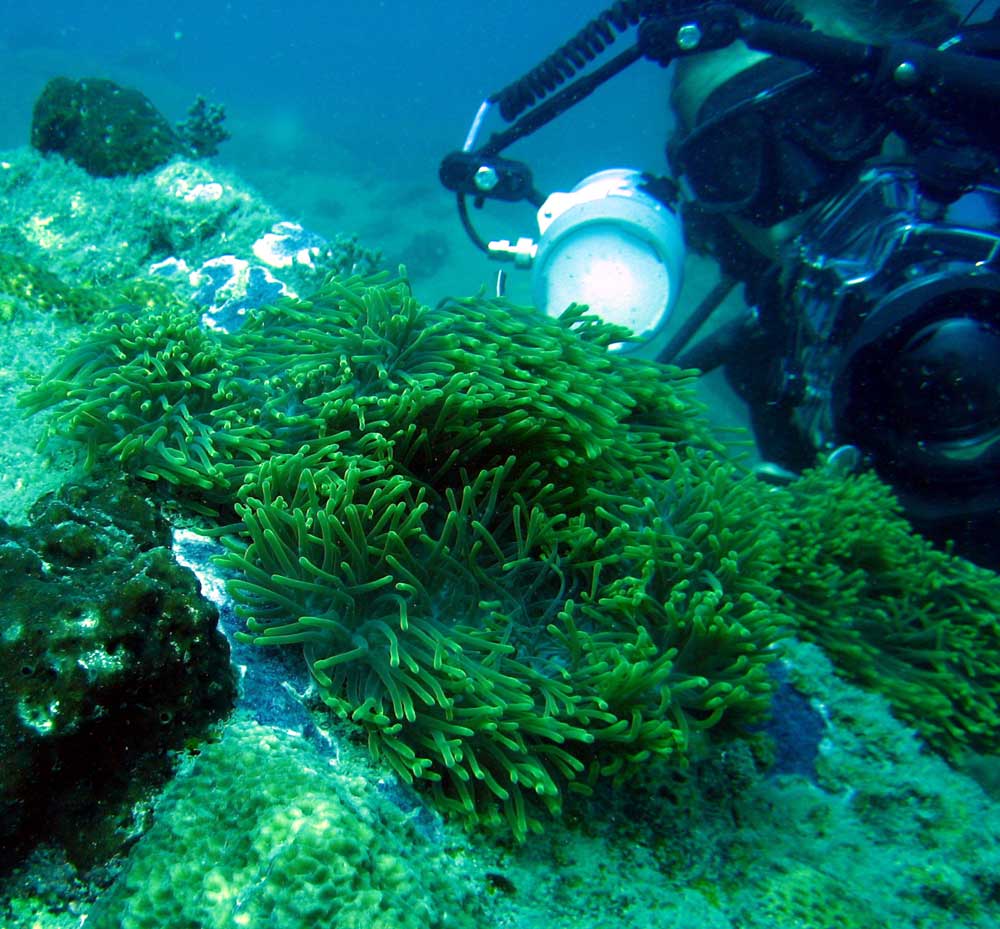 IMG 0417 Valentina + anemone

Val 080306 007 Beau + anemone
Photo © vividBlu Imaging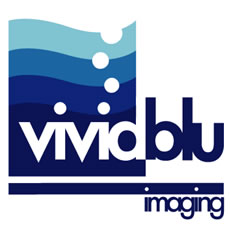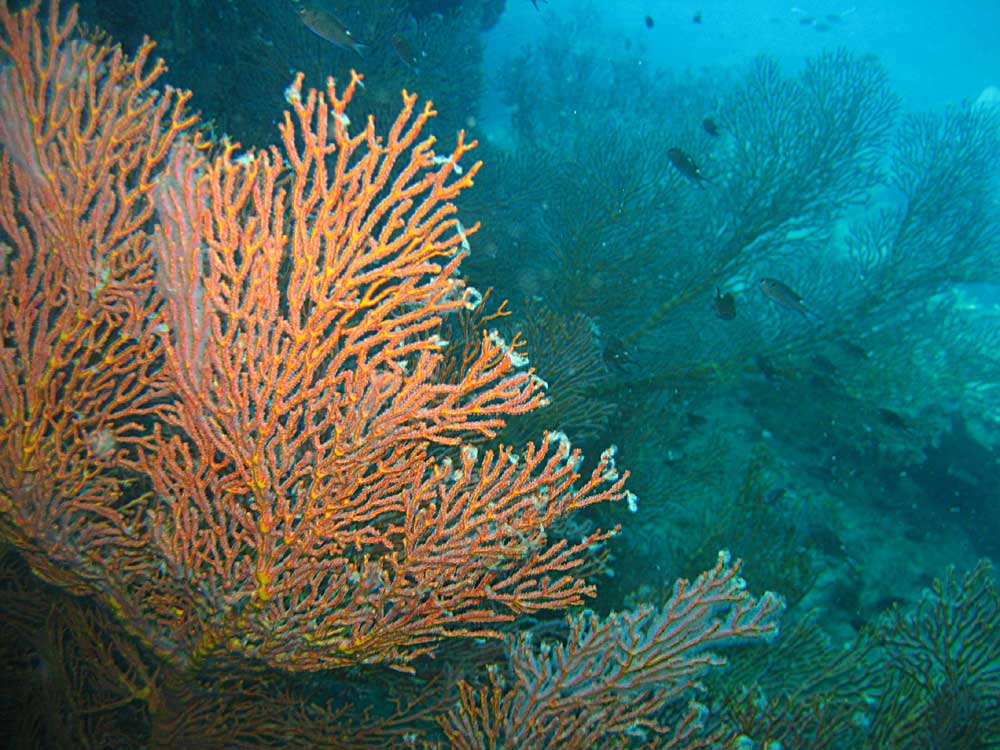 IMG 0422 fan coral

Val 080306 008 beau+fan-coral
Photo © vividBlu Imaging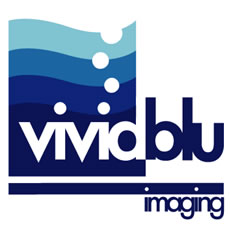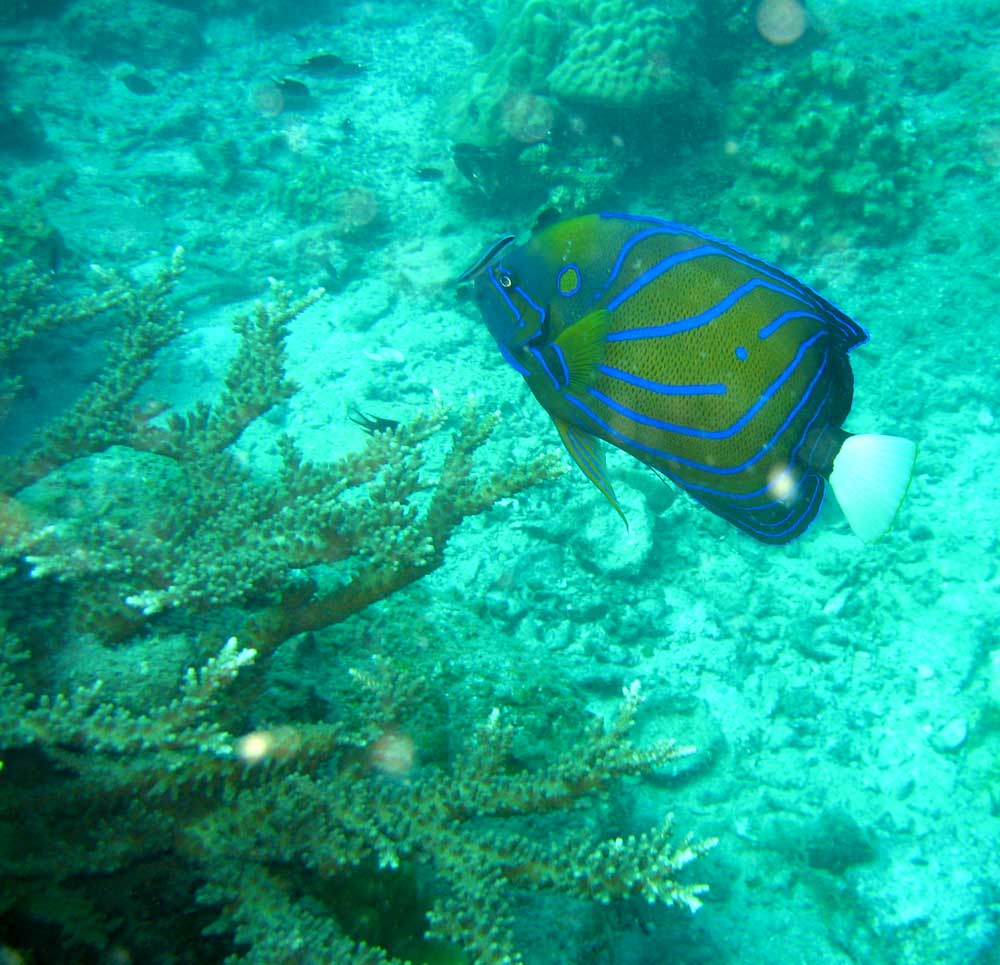 IMG 0425 blue fish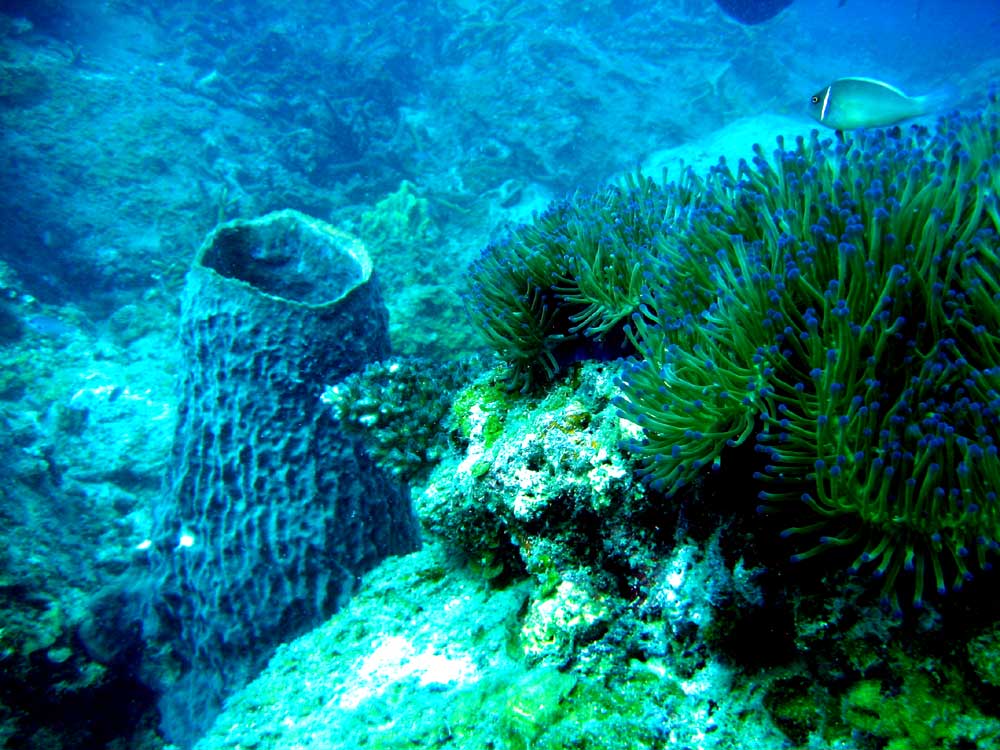 IMG 0430 pitcher coral + anemone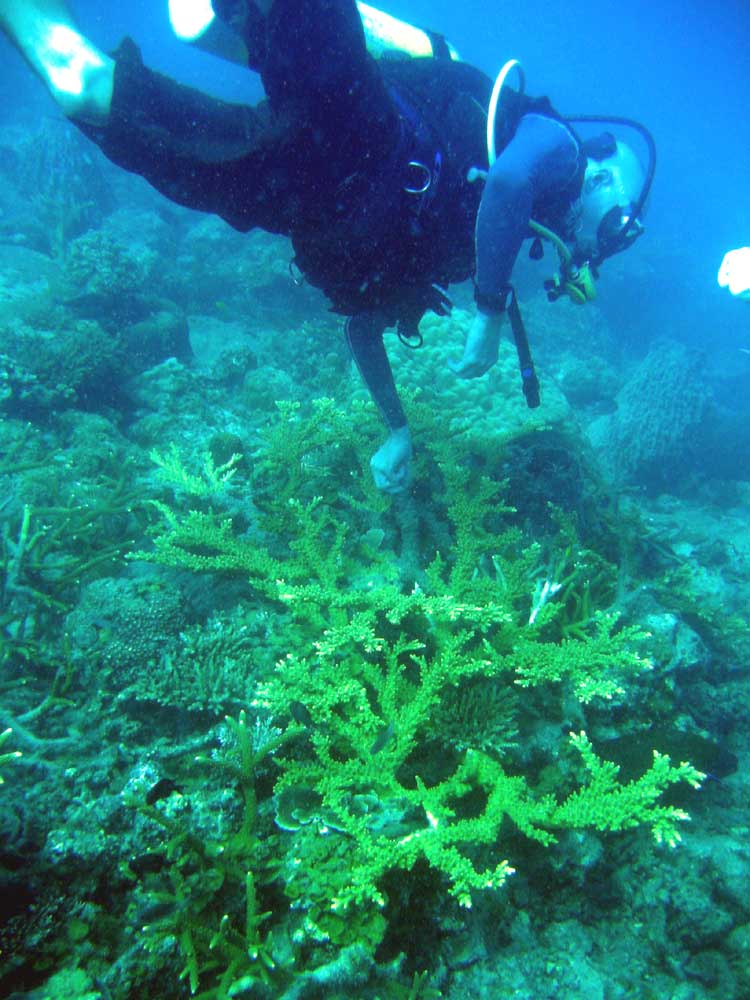 IMG 0439 diver + branching coral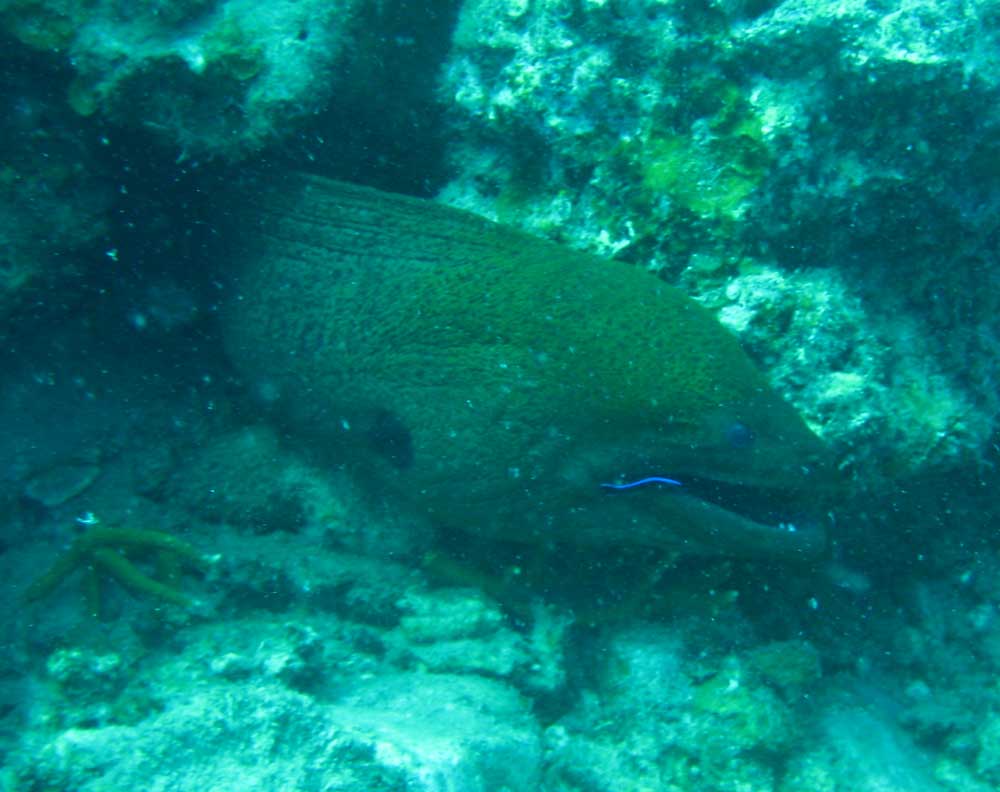 IMG 0448 morey eel
Seriously bad tempered by the time everyone had taken photos.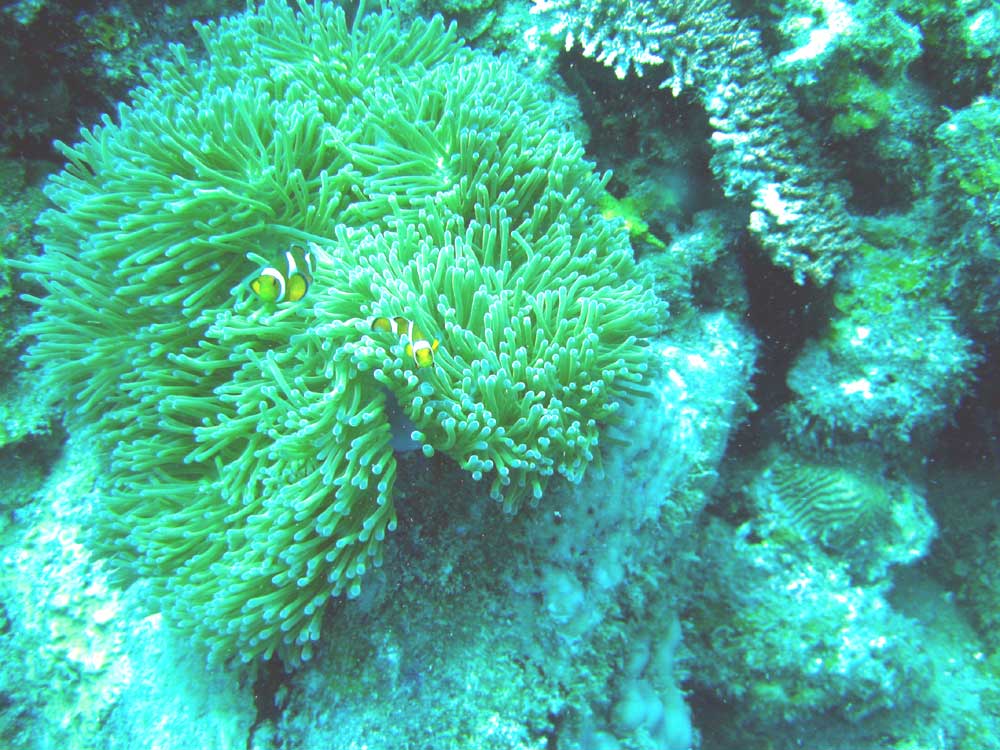 IMG 0460 anemone + fish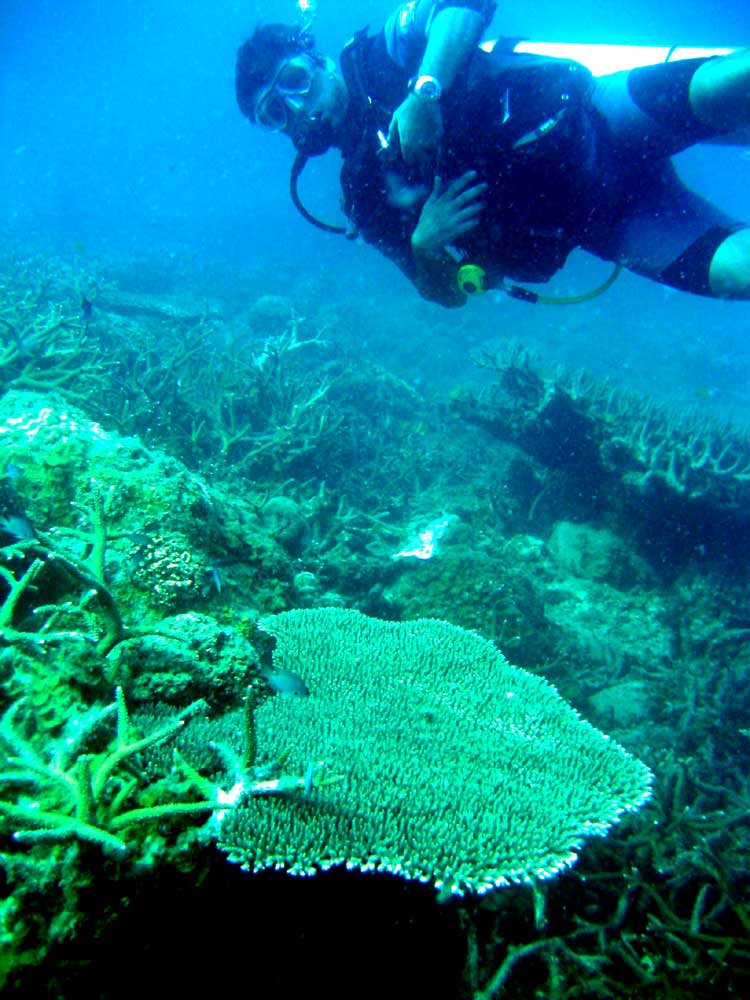 IMG 0478 diver + table coral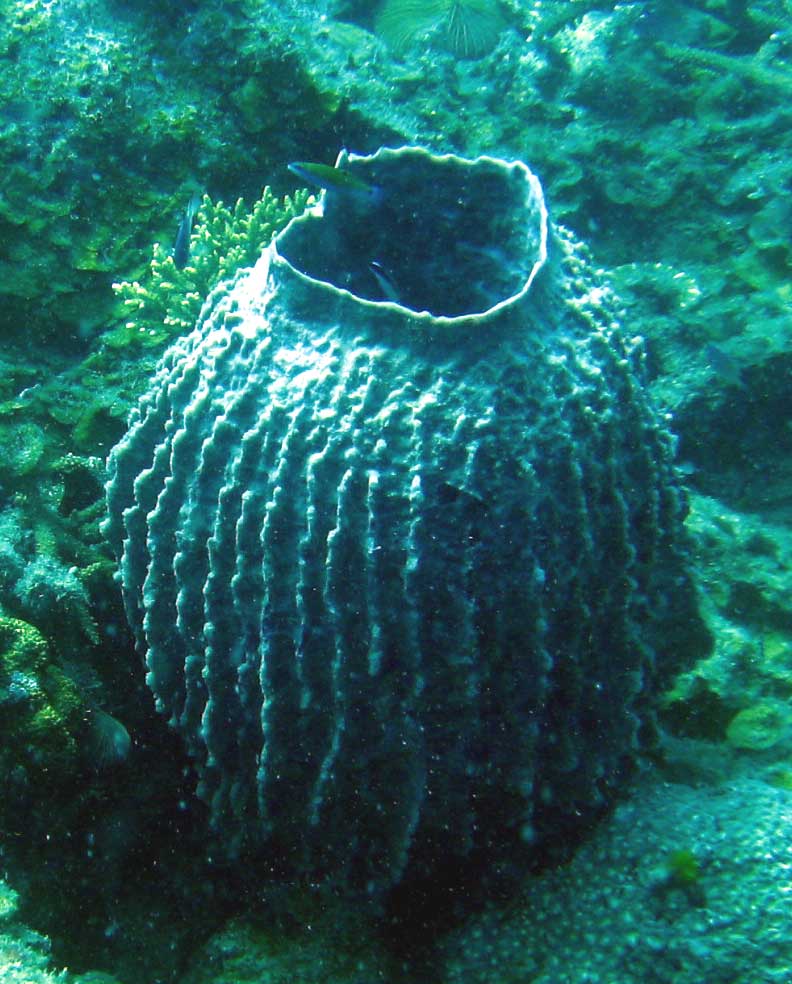 IMG 0479 pitcher coral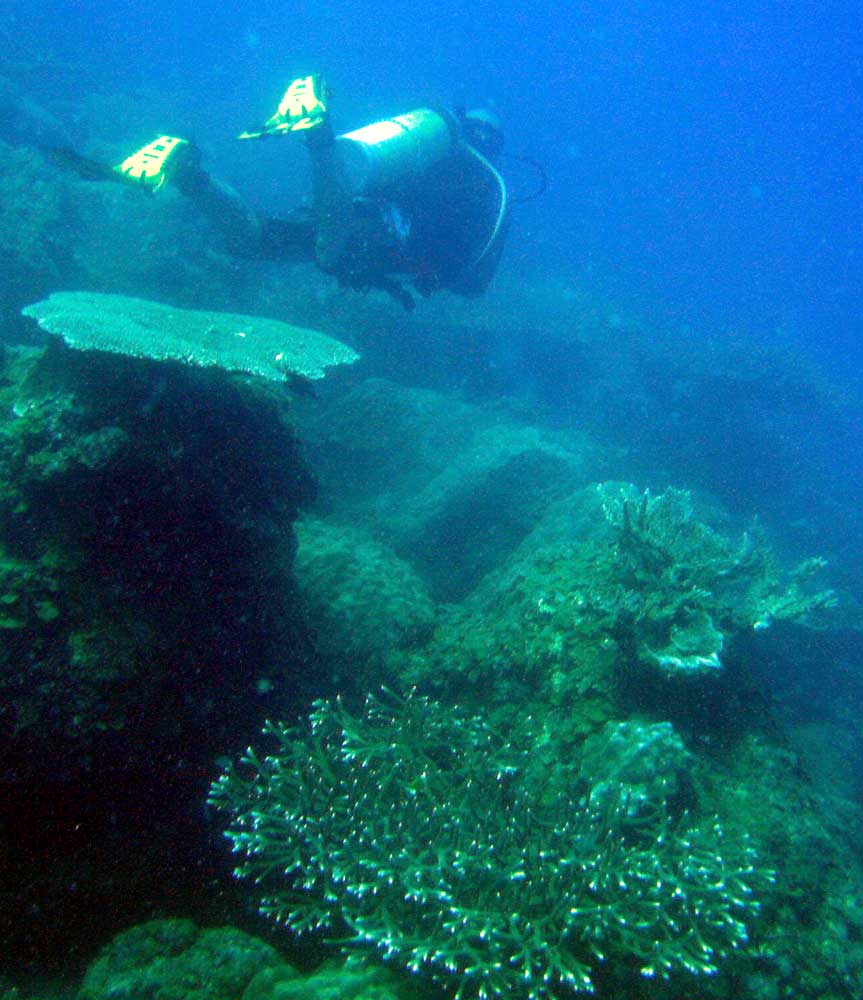 IMG 0483 diver + corals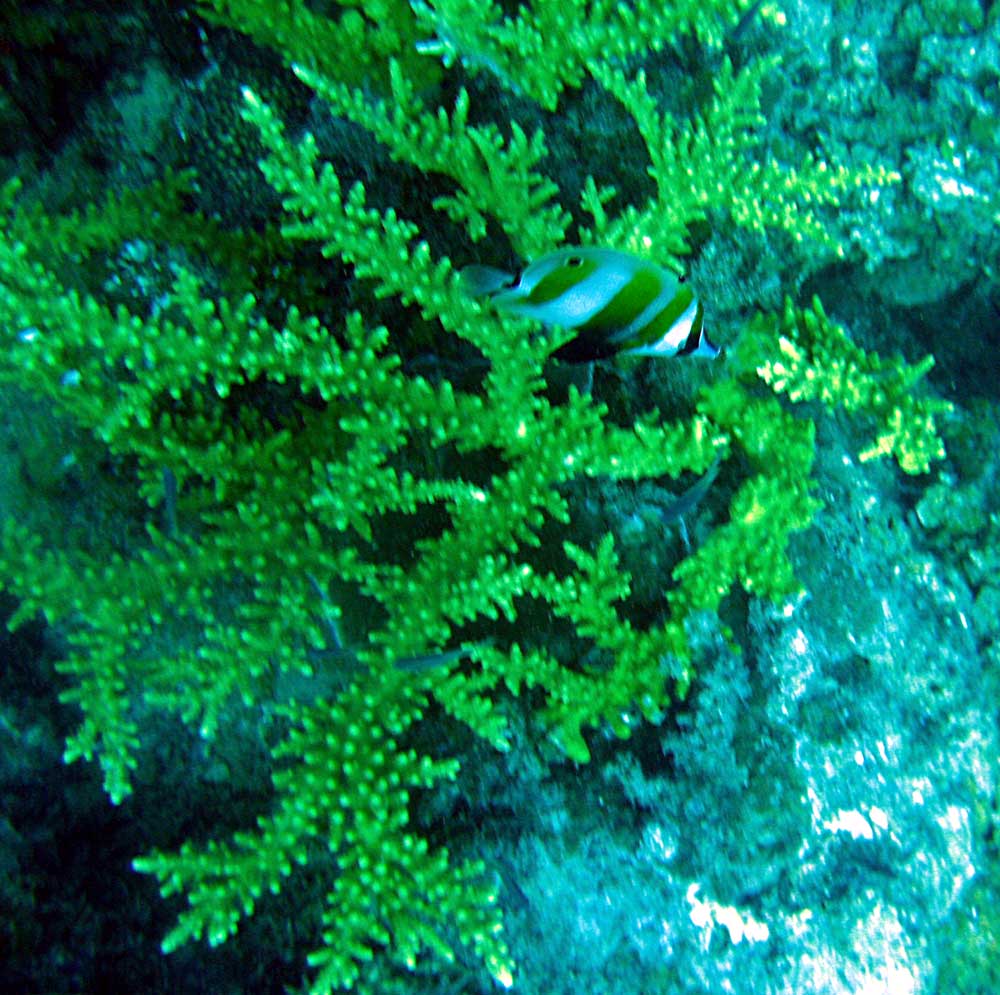 IMG 0515 branching coral + fish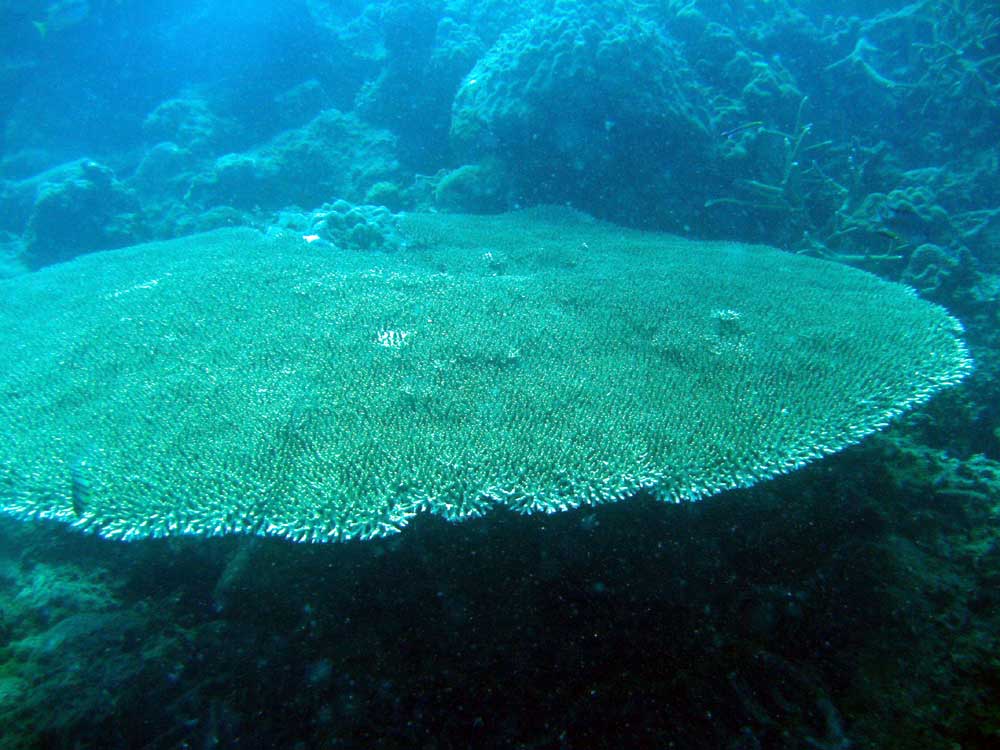 IMG 0517 table coral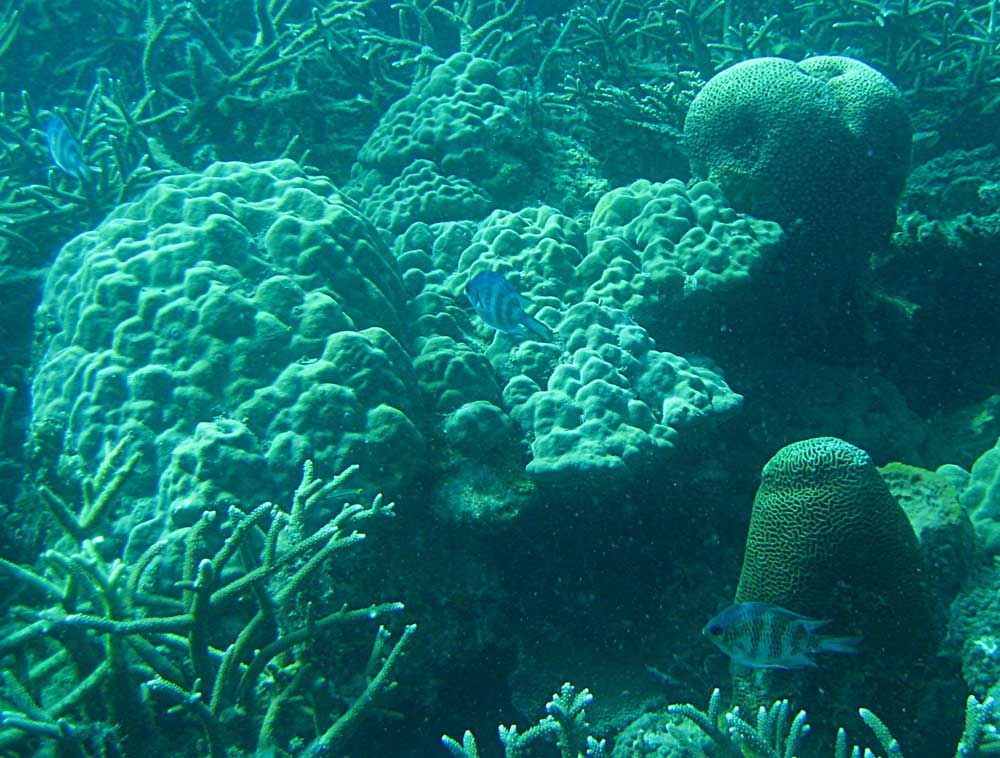 IMG 0535 corals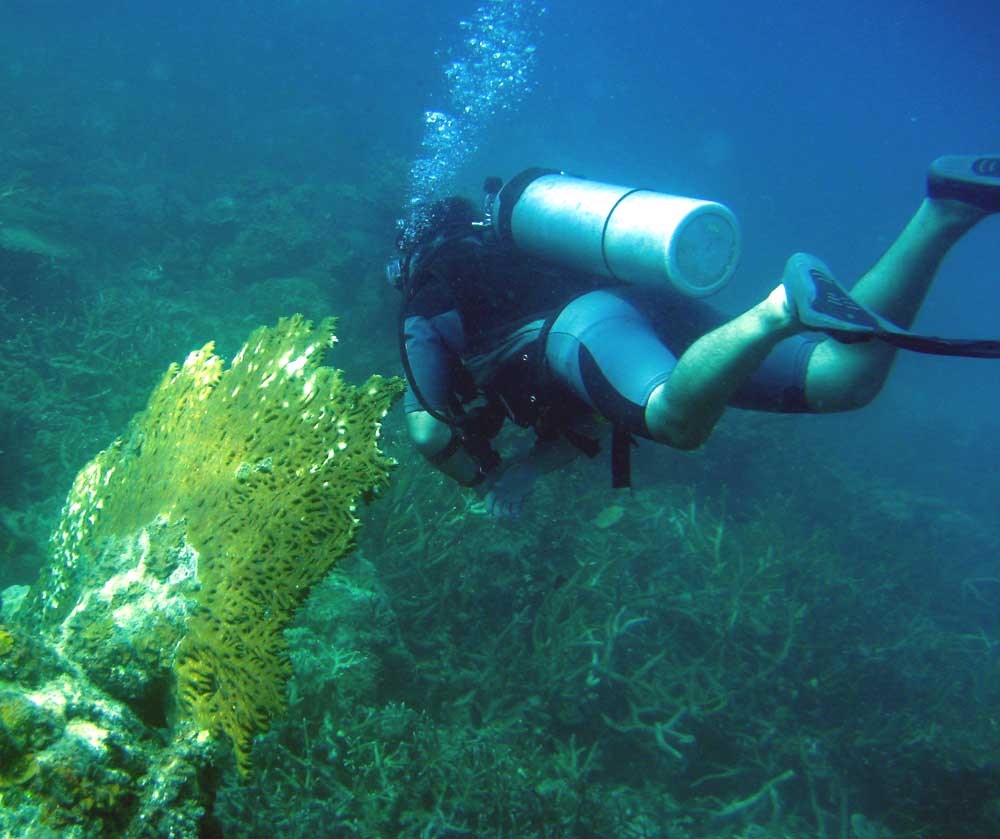 IMG 0543 diver + fan coral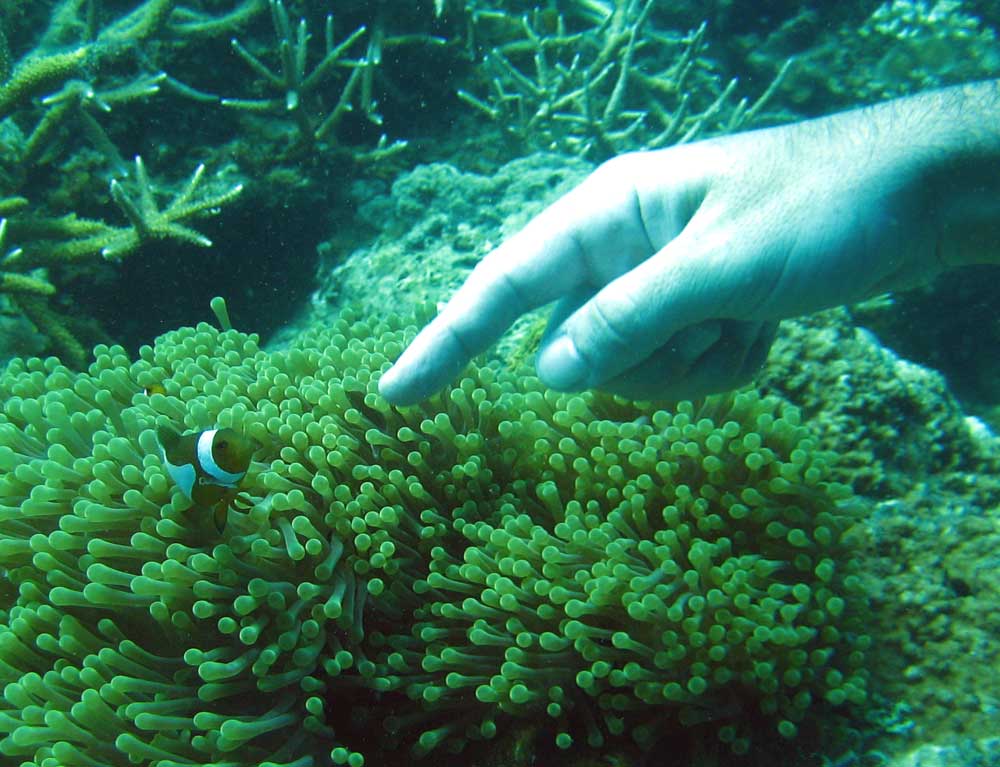 IMG 0558 anemone + fish + hand
"So I don't care how big you are ... this is my anemone"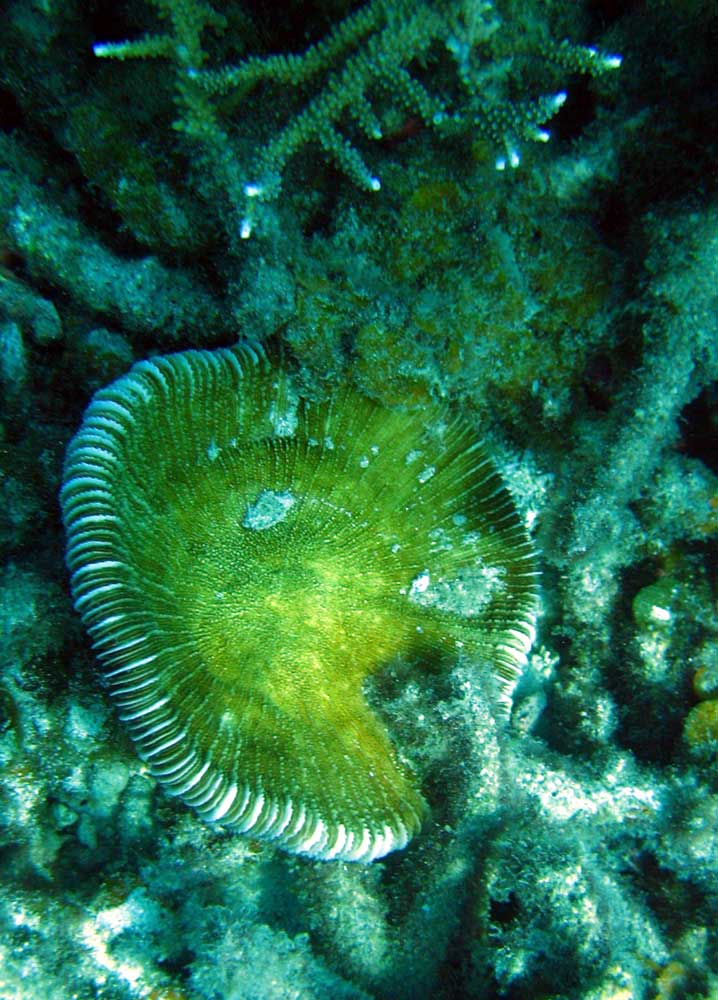 IMG 0569 corals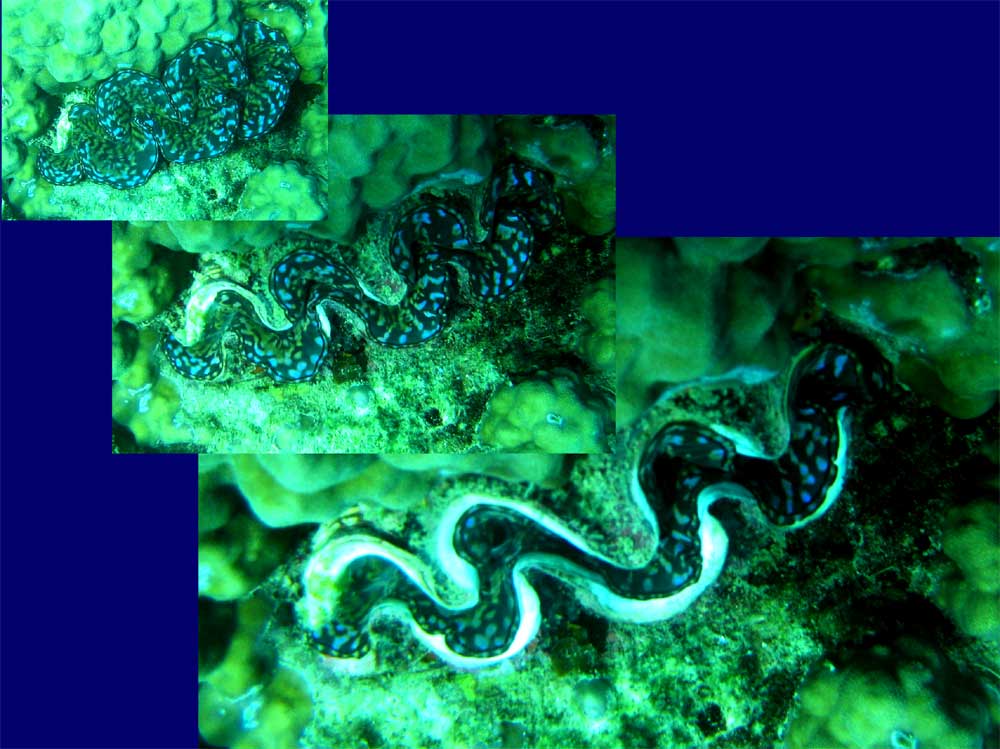 IMG 0584to9 clam closing
Some of a series of photos taken on rapid shoot, as I swam closer.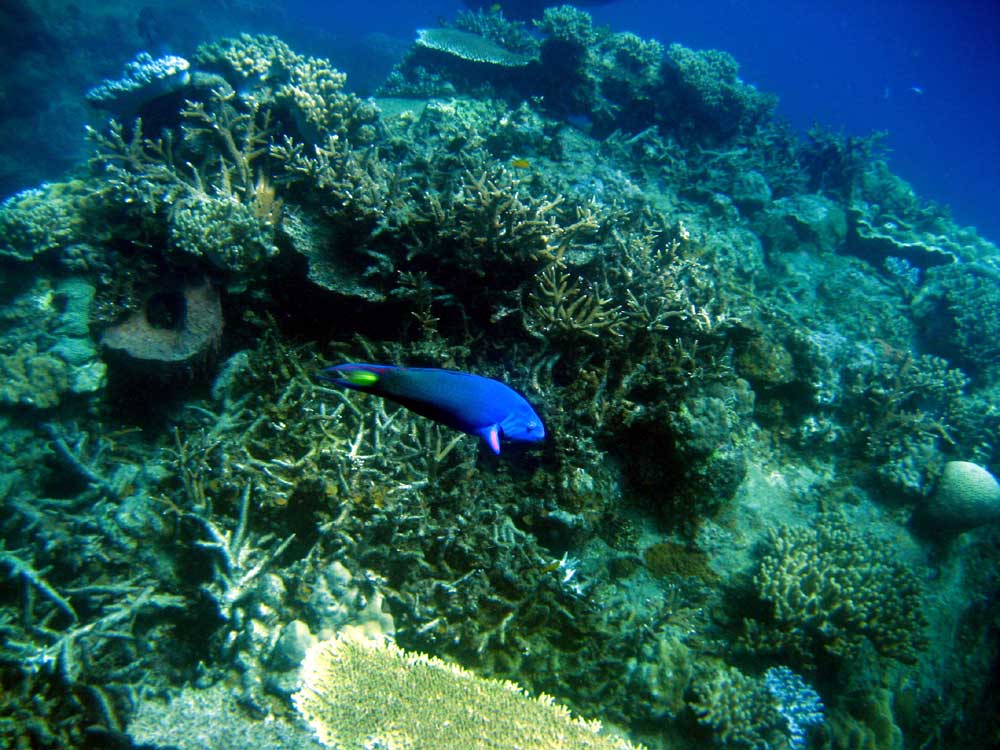 IMG 0591 blue fish + coral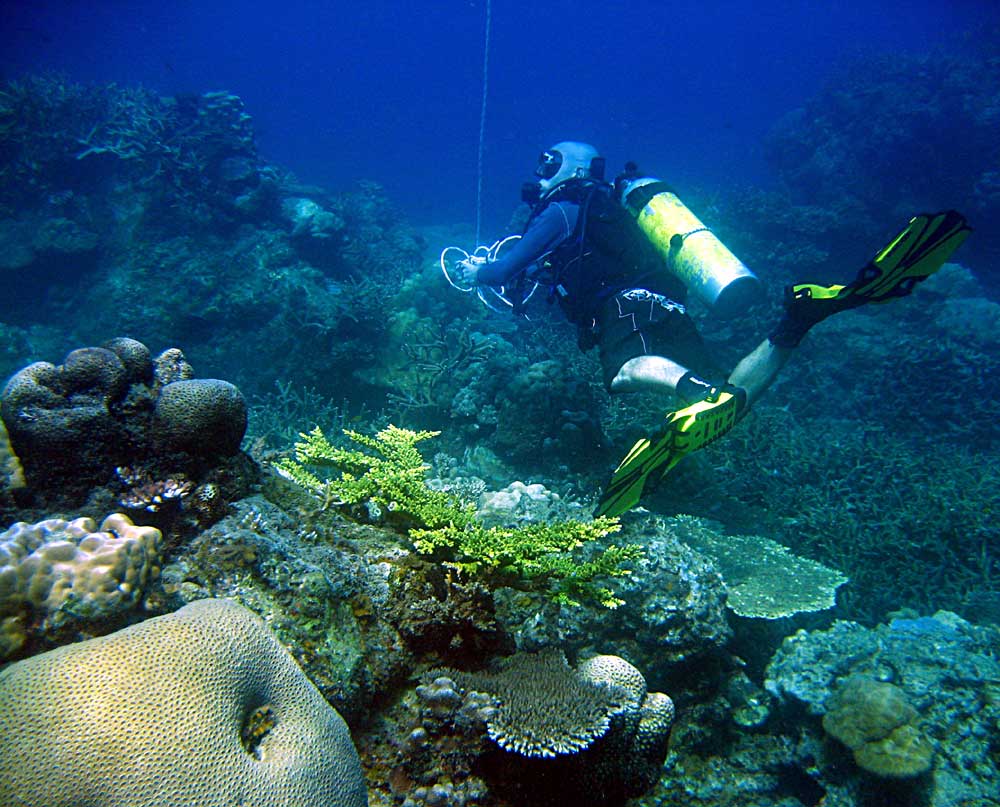 IMG 0596 dive-leader + corals
Dive leader Dominic with SMB.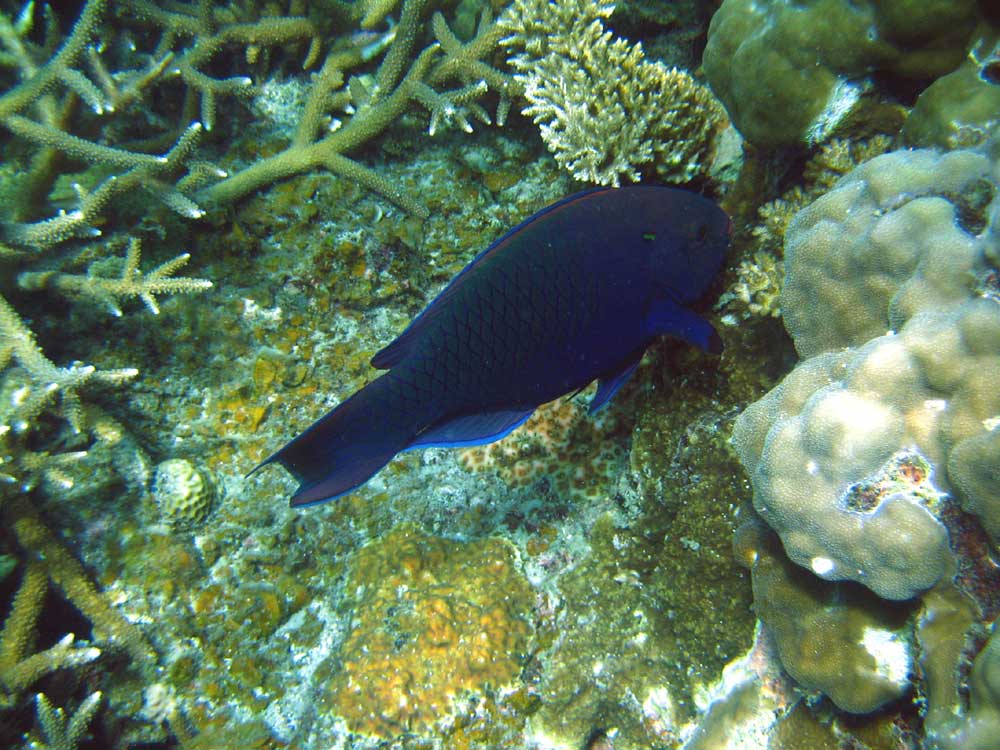 IMG 0600 blue fish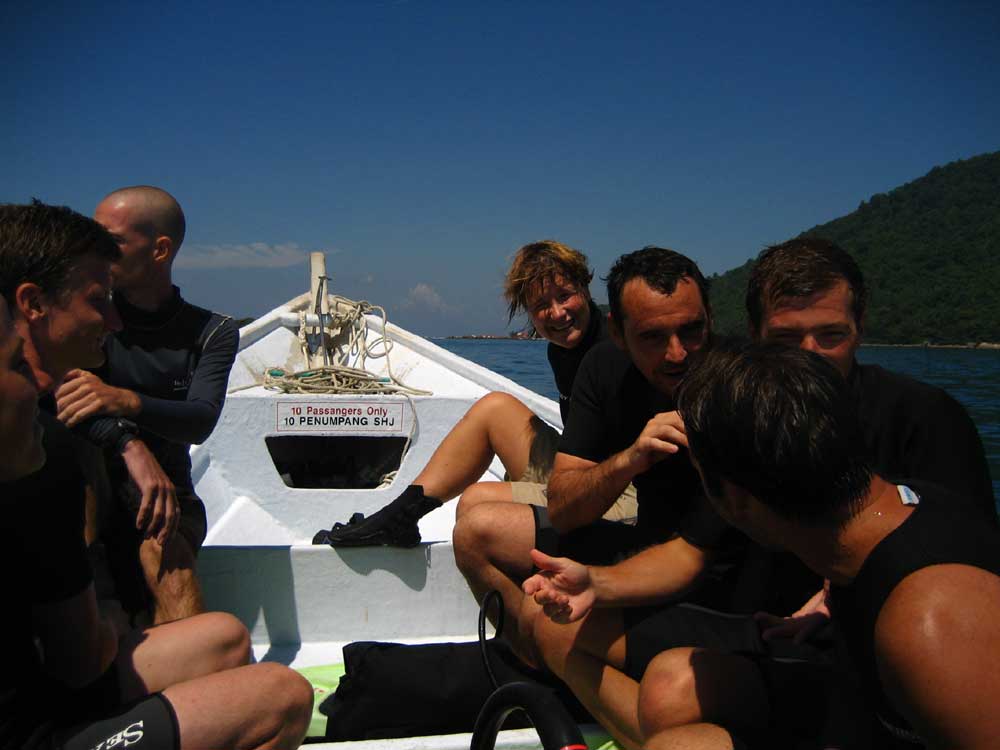 IMG 0618 in boat
All back in boat after an excellent dive, heading back to the resort.
54 minutes dive time, max depth 17.7m, air remaining 78 bar.
---
....... photos © Beau Webber unless otherwise stated
---